Wholesale of color detachable plastic office lockers
Product Description
#detail_decorate_root .magic-0{border-bottom-width:2px;border-bottom-style:solid;border-bottom-color:#53647a;background-color:#c5ccde;margin-left:0;margin-right:0;padding-left:8px;padding-right:8px;color:#53647a;font-family:Roboto;font-size:24px;padding-top:8px;padding-bottom:4px}#detail_decorate_root .magic-1{vertical-align:top}#detail_decorate_root .magic-2{vertical-align:top;display:block;padding-right:4px;box-sizing:border-box;padding-left:4px}#detail_decorate_root .magic-3{vertical-align:top;padding-bottom:4px;box-sizing:border-box;padding-top:4px}#detail_decorate_root .magic-4{padding:0;margin:0;white-space:pre-wrap;font-size:14px}#detail_decorate_root .magic-5{margin:0;padding:0}#detail_decorate_root .magic-6{width:750px;border-collapse:collapse}#detail_decorate_root .magic-7{padding:5px 10px;overflow:hidden;width:165px;box-sizing:content-box}#detail_decorate_root .magic-8{padding:5px 10px;overflow:hidden;width:537px;box-sizing:content-box}#detail_decorate_root .magic-9{width:750px}#detail_decorate_root .magic-10{overflow:hidden;width:750px;height:555.9375px;margin-top:0;margin-bottom:0;margin-left:0;margin-right:0}#detail_decorate_root .magic-11{margin-top:0;margin-left:0;width:750px;height:555.9375px}#detail_decorate_root .magic-12{overflow:hidden;width:750px;height:1537.5px;margin-top:0;margin-bottom:0;margin-left:0;margin-right:0}#detail_decorate_root .magic-13{margin-top:0;margin-left:0;width:750px;height:1537.5px}#detail_decorate_root .magic-14{overflow:hidden;width:750px;height:809.136px;margin-top:0;margin-bottom:0;margin-left:0;margin-right:0}#detail_decorate_root .magic-15{margin-top:0;margin-left:0;width:750px;height:809.136px}#detail_decorate_root .magic-16{overflow:hidden;width:750px;height:1652.8125px;margin-top:0;margin-bottom:0;margin-left:0;margin-right:0}#detail_decorate_root .magic-17{margin-top:0;margin-left:0;width:750px;height:1652.8125px}#detail_decorate_root .magic-18{overflow:hidden;width:750px;height:540px;margin-top:0;margin-bottom:0;margin-left:0;margin-right:0}#detail_decorate_root .magic-19{margin-top:0;margin-left:0;width:750px;height:540px}#detail_decorate_root .magic-20{overflow:hidden;width:750px;height:713.438px;margin-top:0;margin-bottom:0;margin-left:0;margin-right:0}#detail_decorate_root .magic-21{margin-top:0;margin-left:0;width:750px;height:713.438px}#detail_decorate_root .magic-22{padding:0;margin:0;color:#333;font-size:14px;padding-left:4px;font-weight:bold;white-space:pre-wrap}#detail_decorate_root .magic-23{text-align:center}#detail_decorate_root .magic-24{font-size:24px}#detail_decorate_root .magic-25{font-size:18px}#detail_decorate_root .magic-26{overflow:hidden;width:750px;height:1447.5px;margin-top:0;margin-bottom:0;margin-left:0;margin-right:0}#detail_decorate_root .magic-27{margin-top:0;margin-left:0;width:750px;height:1447.5px}#detail_decorate_root .magic-28{overflow:hidden;width:750px;height:860.763px;margin-top:0;margin-bottom:0;margin-left:0;margin-right:0}#detail_decorate_root .magic-29{margin-top:0;margin-left:0;width:750px;height:860.763px}#detail_decorate_root .magic-30{overflow:hidden;width:750px;height:672.188px;margin-top:0;margin-bottom:0;margin-left:0;margin-right:0}#detail_decorate_root .magic-31{margin-top:0;margin-left:0;width:750px;height:672.188px}#detail_decorate_root .magic-32{overflow:hidden;width:750px;height:747.184px;margin-top:0;margin-bottom:0;margin-left:0;margin-right:0}#detail_decorate_root .magic-33{margin-top:0;margin-left:0;width:750px;height:747.184px}#detail_decorate_root .magic-34{overflow:hidden;width:750px;height:750px;margin-top:0;margin-bottom:0;margin-left:0;margin-right:0}#detail_decorate_root .magic-35{margin-top:0;margin-left:0;width:750px;height:750px}#detail_decorate_root .magic-36{overflow:hidden;width:750px;height:1133px;margin-top:0;margin-bottom:0;margin-left:0;margin-right:0}#detail_decorate_root .magic-37{margin-top:0;margin-left:0;width:750px;height:1132.5px}#detail_decorate_root .magic-38{overflow:hidden;width:750px;height:1331.25px;margin-top:0;margin-bottom:0;margin-left:0;margin-right:0}#detail_decorate_root .magic-39{margin-top:0;margin-left:0;width:750px;height:1331.25px}#detail_decorate_root .magic-40{overflow:hidden;width:750px;height:1504px;margin-top:0;margin-bottom:0;margin-left:0;margin-right:0}#detail_decorate_root .magic-41{margin-top:0;margin-left:0;width:750px;height:1504.17px}#detail_decorate_root .magic-42{overflow:hidden;width:750px;height:1885.3125px;margin-top:0;margin-bottom:0;margin-left:0;margin-right:0}#detail_decorate_root .magic-43{margin-top:0;margin-left:0;width:750px;height:1885.3125px}#detail_decorate_root .magic-44{overflow:hidden;width:750px;height:630.938px;margin-top:0;margin-bottom:0;margin-left:0;margin-right:0}#detail_decorate_root .magic-45{margin-top:0;margin-left:0;width:750px;height:630.938px}#detail_decorate_root .magic-46{overflow:hidden;width:750px;height:750.939px;margin-top:0;margin-bottom:0;margin-left:0;margin-right:0}#detail_decorate_root .magic-47{margin-top:0;margin-left:0;width:750px;height:750.939px}#detail_decorate_root .magic-48{overflow:hidden;width:750px;height:966px;margin-top:0;margin-bottom:0;margin-left:0;margin-right:0}#detail_decorate_root .magic-49{margin-top:0;margin-left:0;width:750px;height:965.625px}#detail_decorate_root .magic-50{overflow:hidden;width:750px;height:1274px;margin-top:0;margin-bottom:0;margin-left:0;margin-right:0}#detail_decorate_root .magic-51{margin-top:0;margin-left:0;width:750px;height:1274.06px}#detail_decorate_root .magic-52{overflow:hidden;width:750px;height:641px;margin-top:0;margin-bottom:0;margin-left:0;margin-right:0}#detail_decorate_root .magic-53{margin-top:0;margin-left:0;width:750px;height:641.25px}#detail_decorate_root .magic-54{padding:0;margin:0;color:#333;font-size:14px;white-space:pre-wrap}#detail_decorate_root .magic-55{padding:0;line-height:20px;font-weight:bold;margin:0}#detail_decorate_root .magic-56{overflow:hidden;width:373px;height:321.7250673854448px;margin-top:0;margin-bottom:0;margin-left:0;margin-right:0}#detail_decorate_root .magic-57{margin-top:0;margin-left:0;width:373px;height:373px}#detail_decorate_root .magic-58{overflow:hidden;width:373px;height:321.7250673854448px;margin-top:0;margin-bottom:0;margin-left:4px;margin-right:0}#detail_decorate_root .magic-59{margin-top:0;margin-left:0;width:382px;height:321px}#detail_decorate_root .magic-60{overflow:hidden;width:750px;height:200px;margin-top:0;margin-bottom:0;margin-left:0;margin-right:0}#detail_decorate_root .magic-61{margin-top:0;margin-left:0;width:750px;height:200px} Product Description Anti corrosion waterproof plastic beach
ABS Locker
Product name

Locker

Manufacturer ABS plastic lockers

Item No.

P-L       P-M       P-S      P-E

Material

Engineering abs plastic

Size

A: H310/H470/H630/H950 x W382 x D500mm

B: H310/H470/H630/H950 x W320 x D500mm


C: H310/H470/H630/H950 x W320 x D420mm


Colors

Green,Pink,Red,Light gray,Dark gray,Wood grain,Light blue,Dark blue,White,black,Custom color



Gross Weight

5.5KG/7.1KG/8.8KG/11.7KG

Place of origin

Xiamen, China

Business type

Manufacturer

Features

Knock down structure/No need any screw/Easy to assemble

Remark

OEM & ODM

Application

School, gym, beach,pool,library,office,factory,Bath Centre,changing room ect.

Warranty

15 years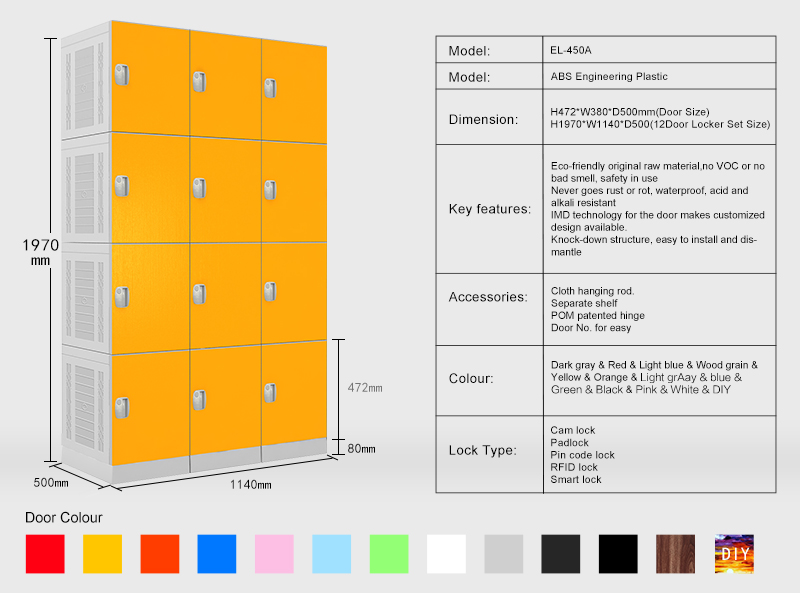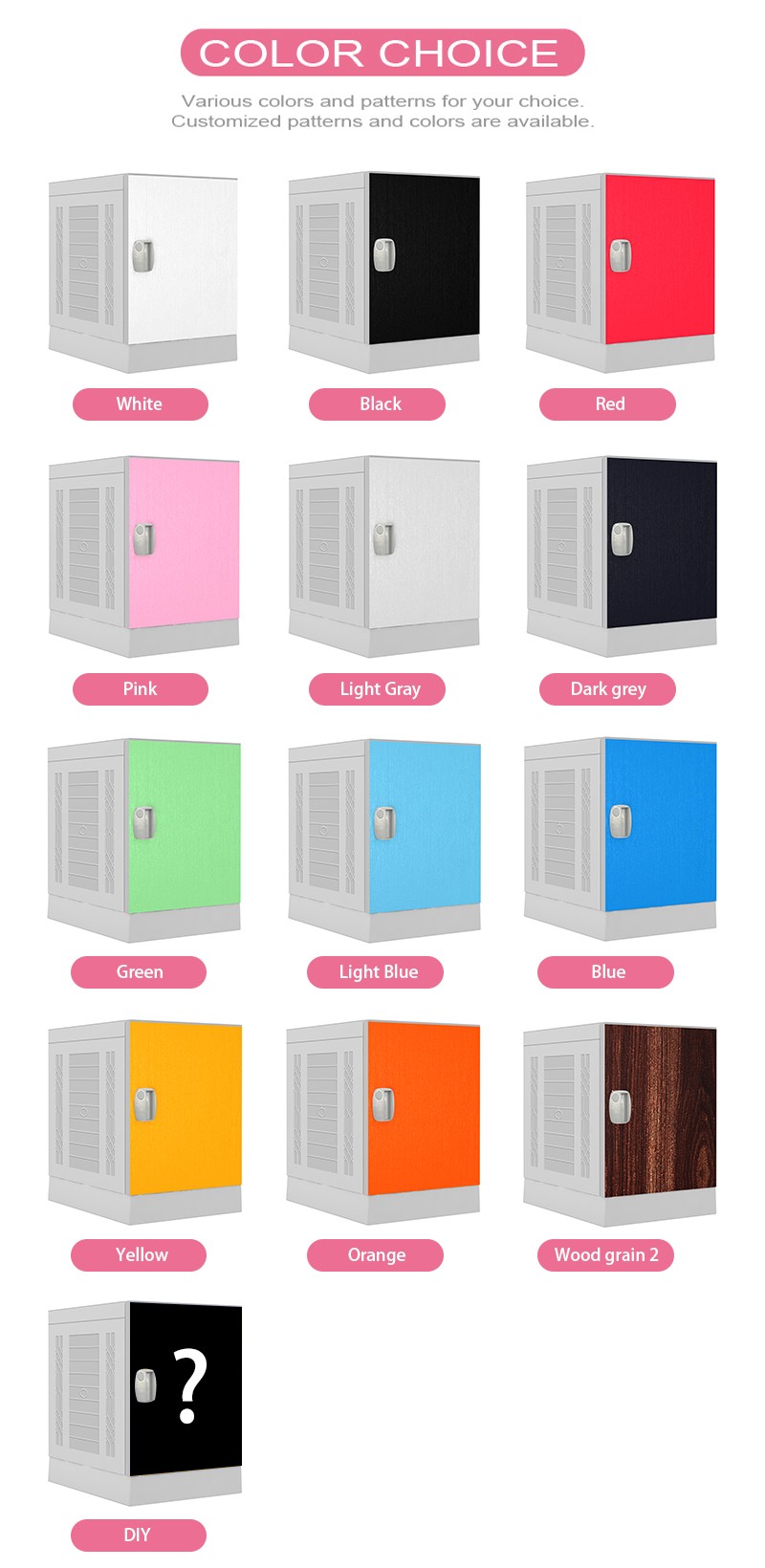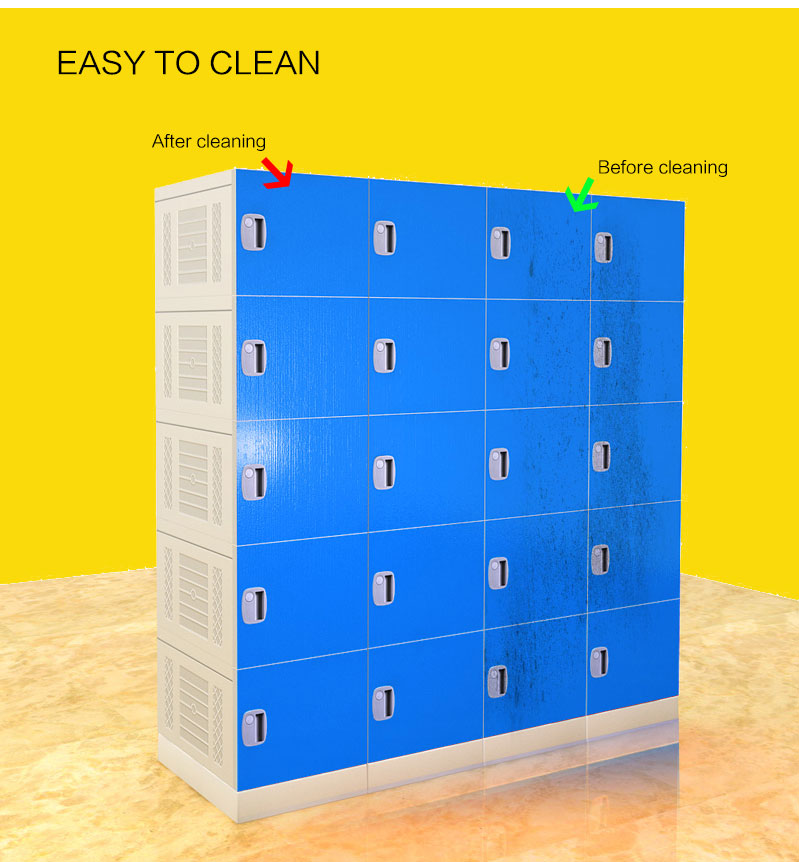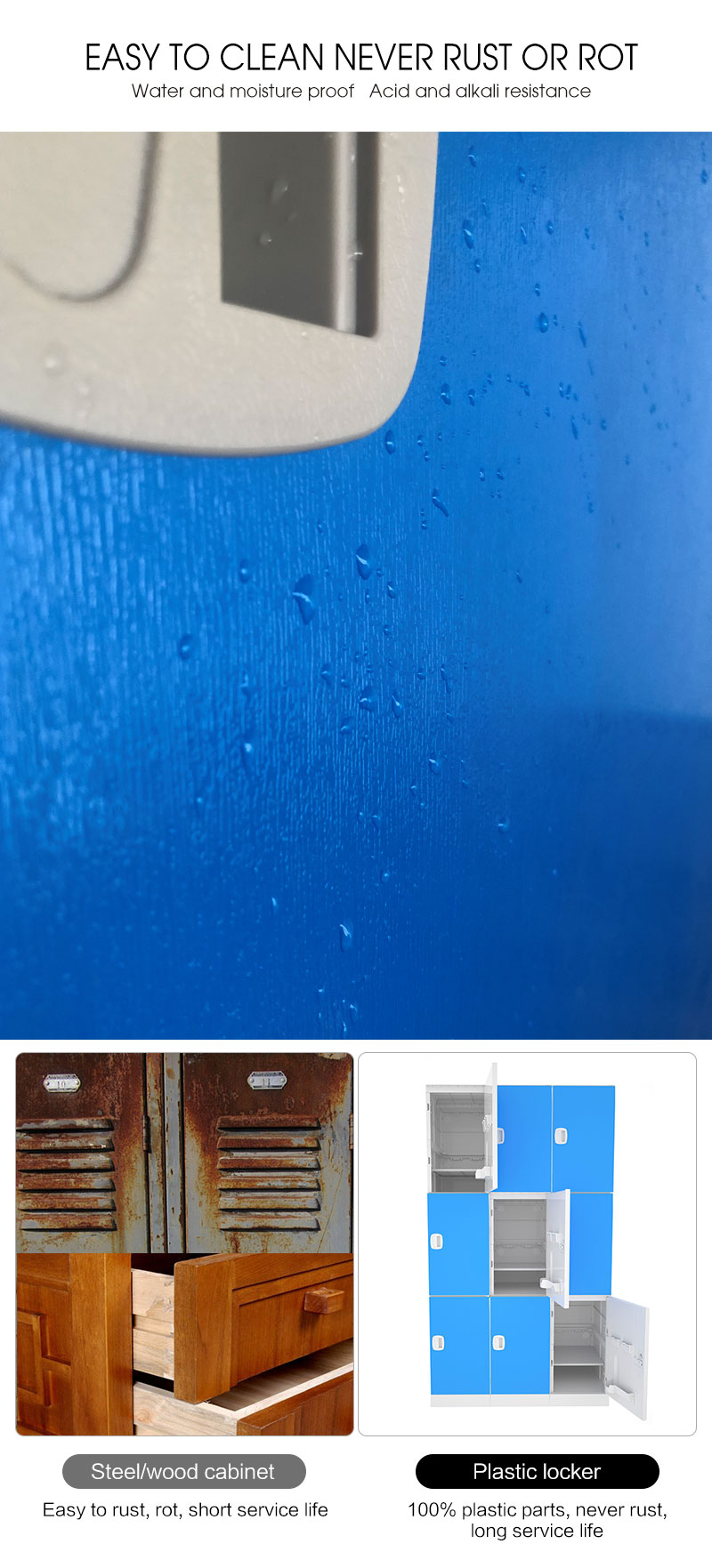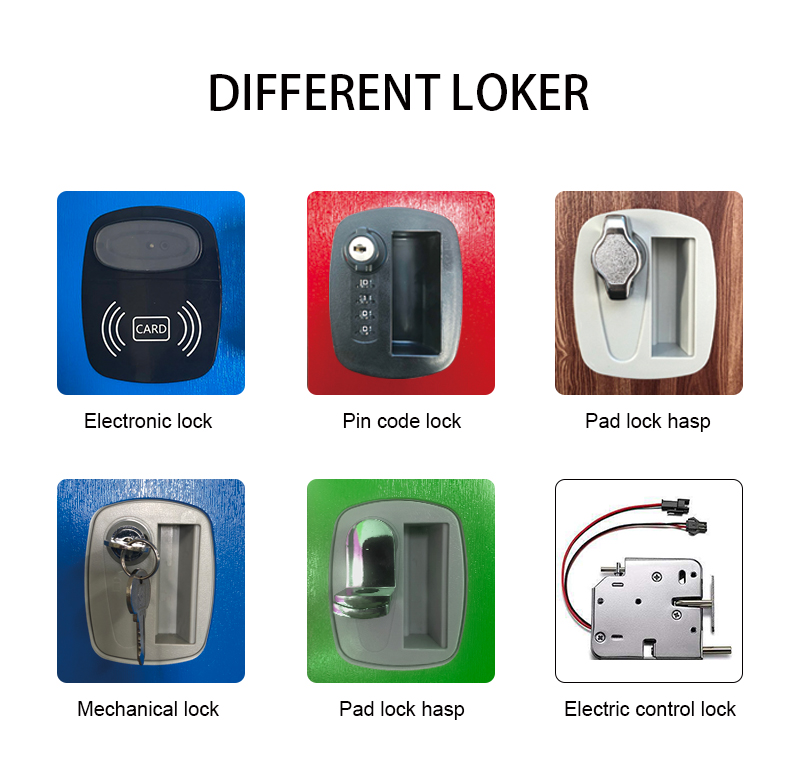 Product advantage ENVIRONMENT FRIENDLY MATERIAL Quelity material, longer service life no harm to health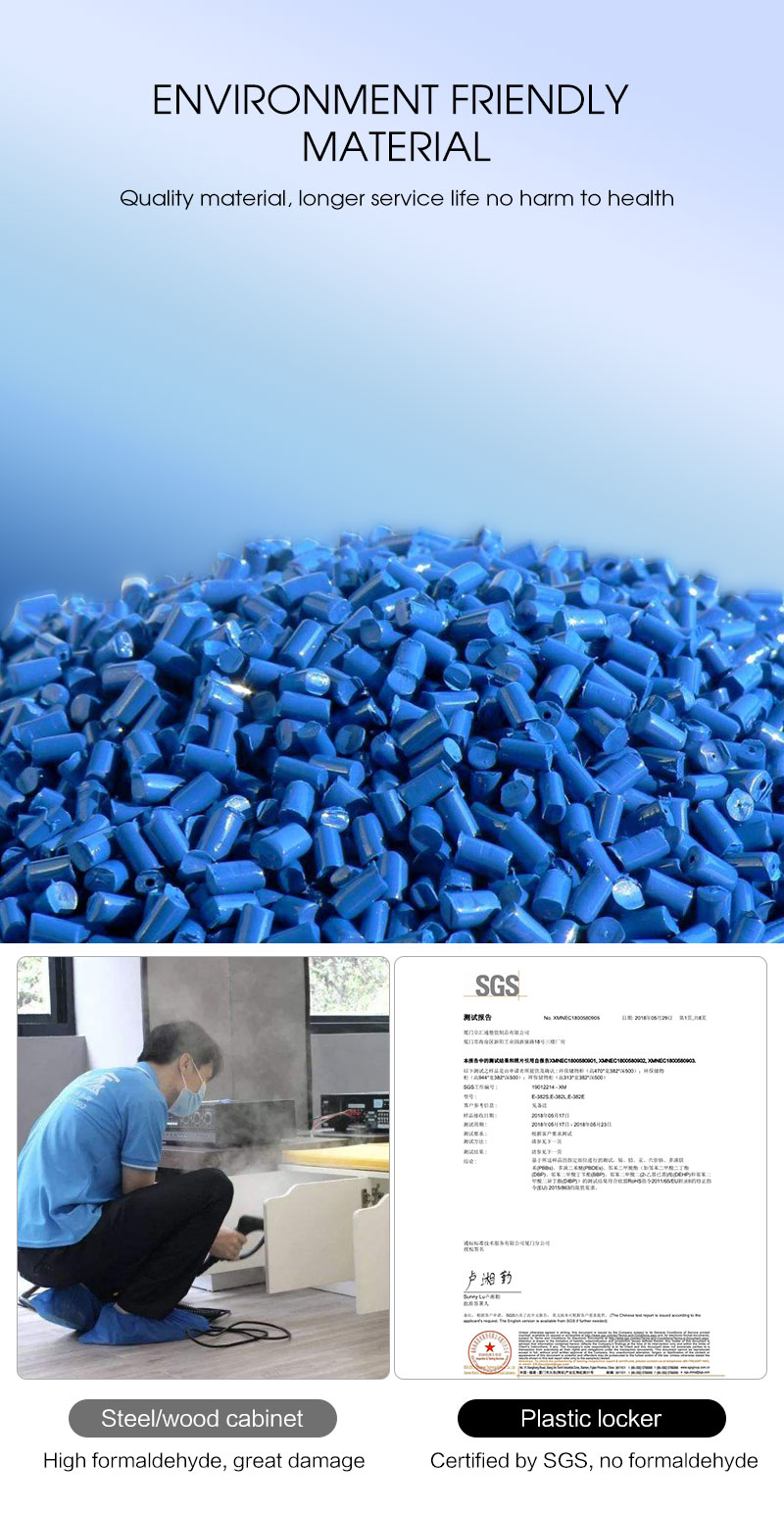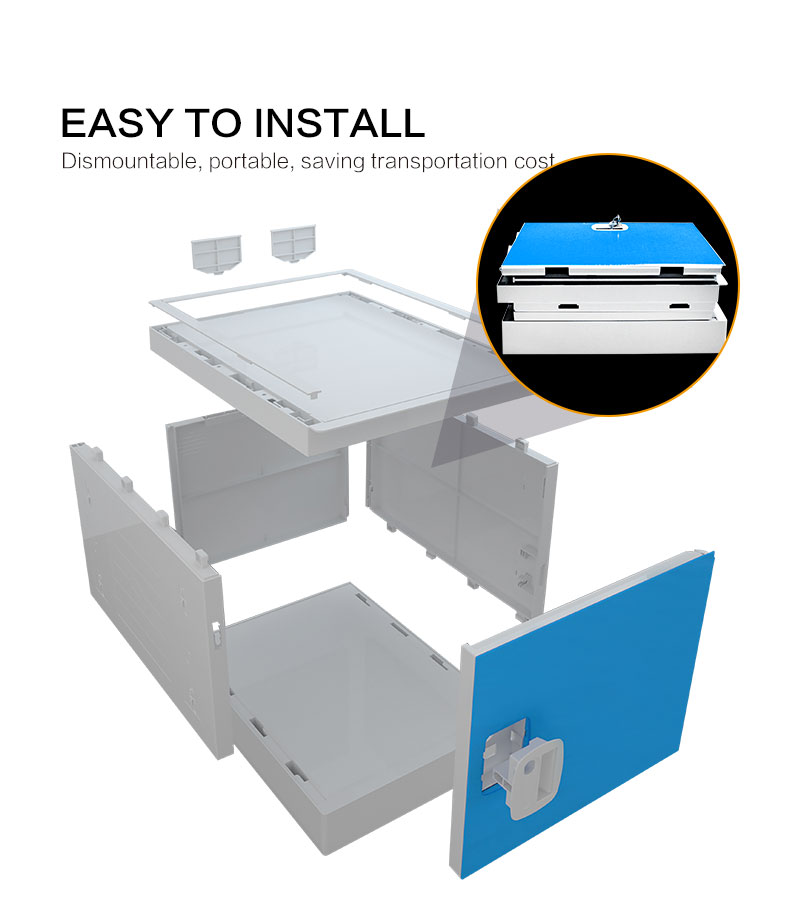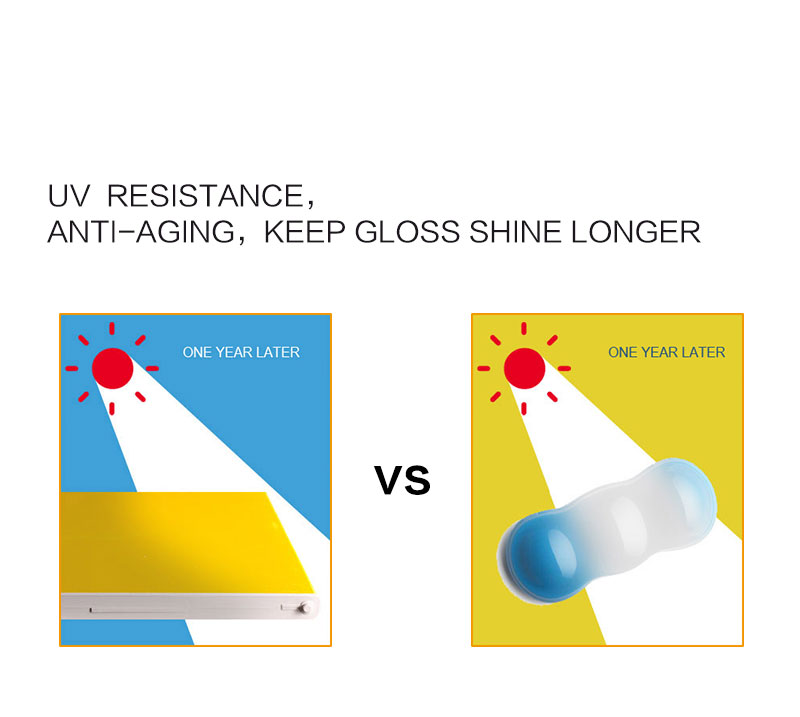 ANTI-SCRATCH AND DURABLE Special technology guarantees anti—scratch on the door, beautiful and durable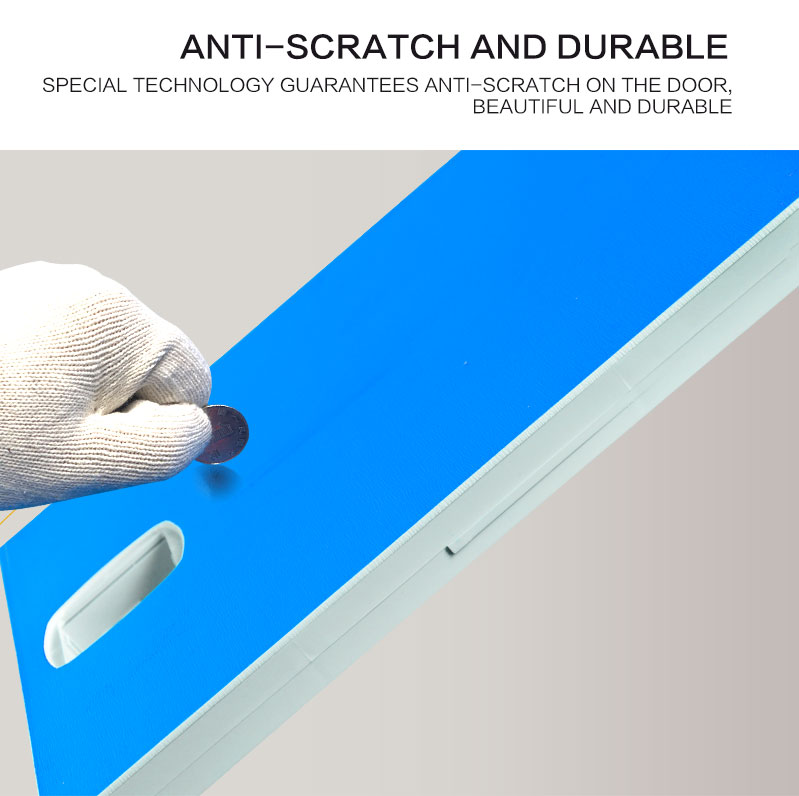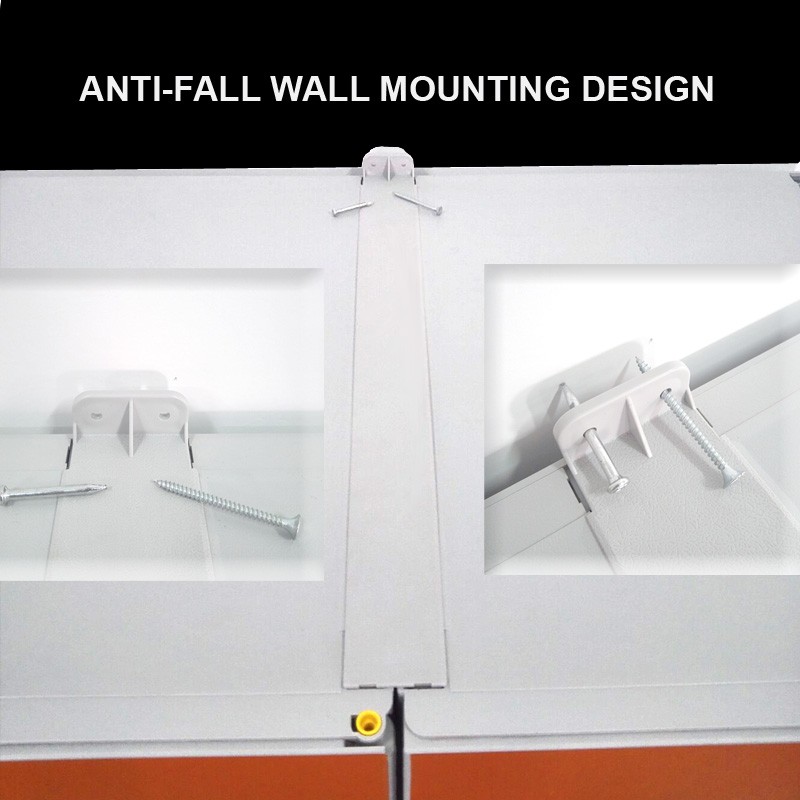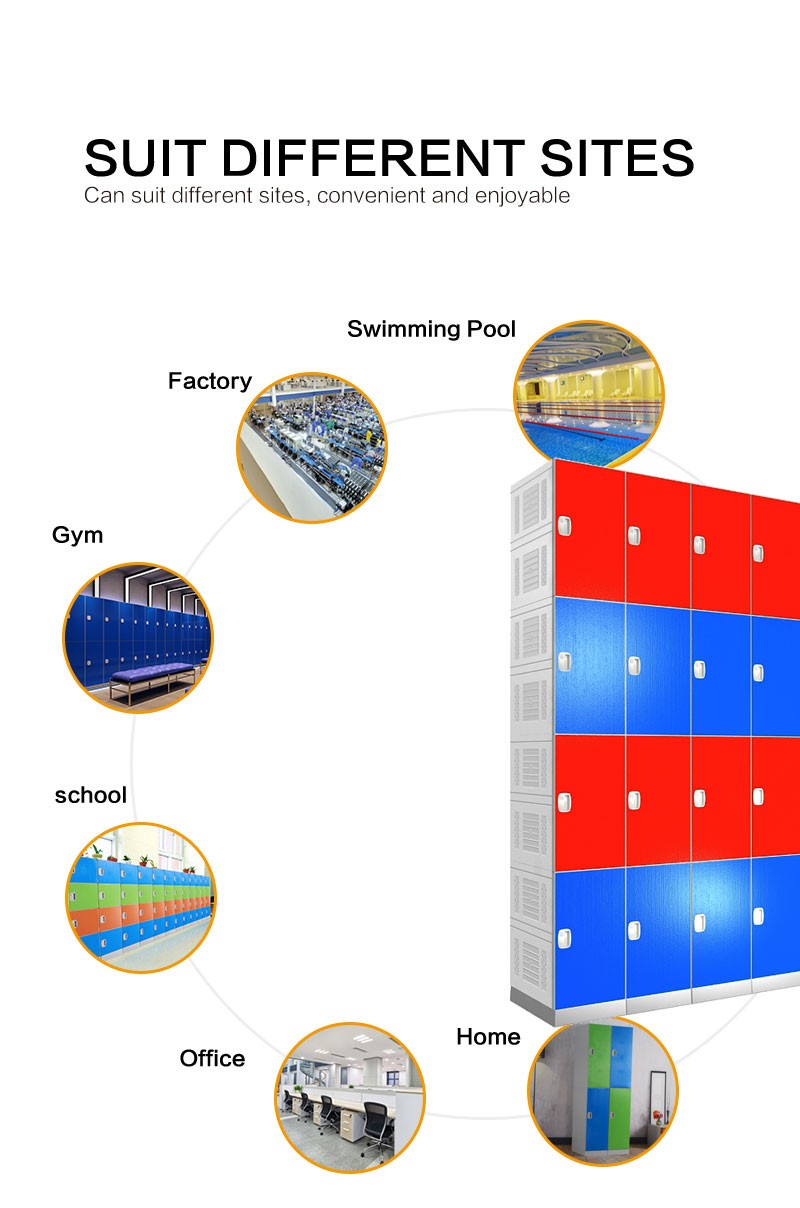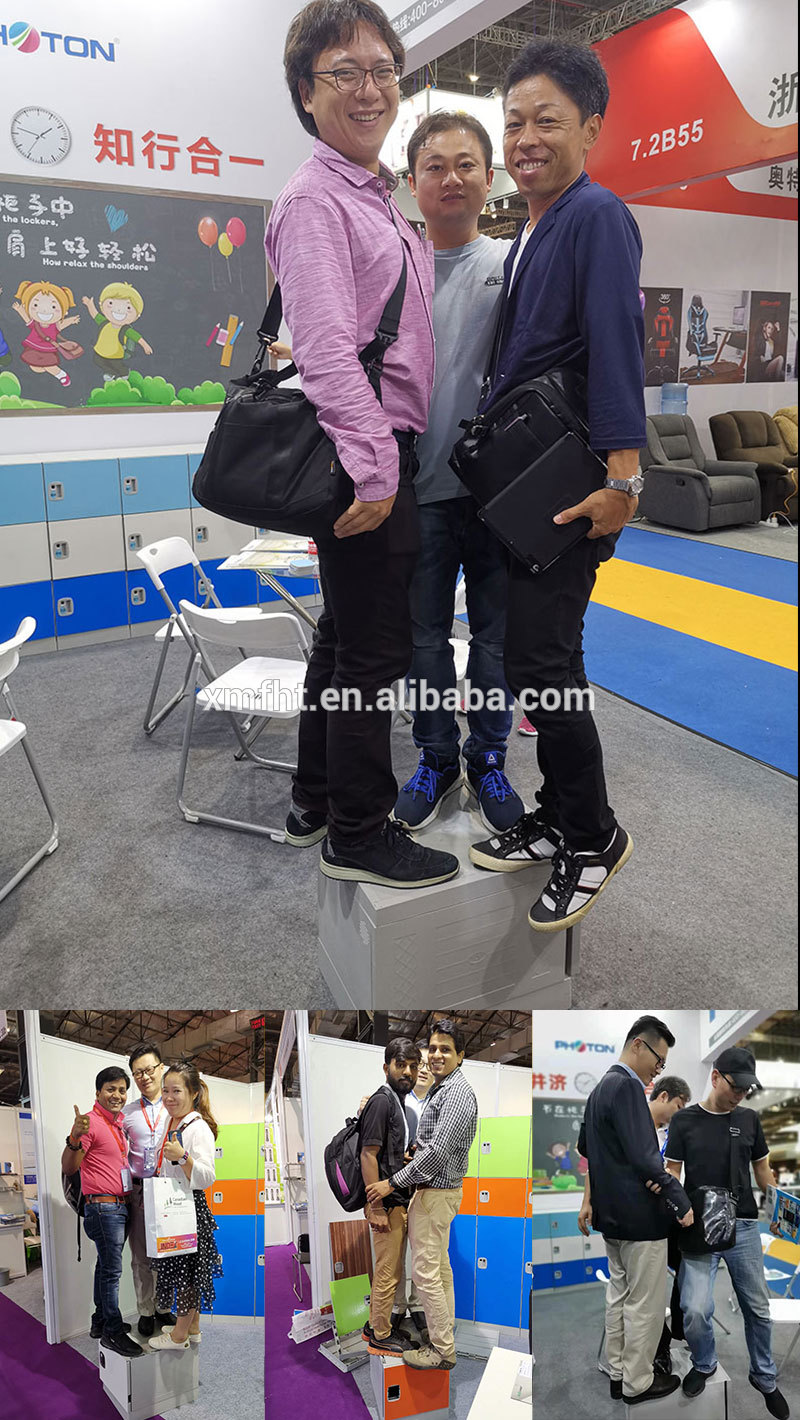 Installition Process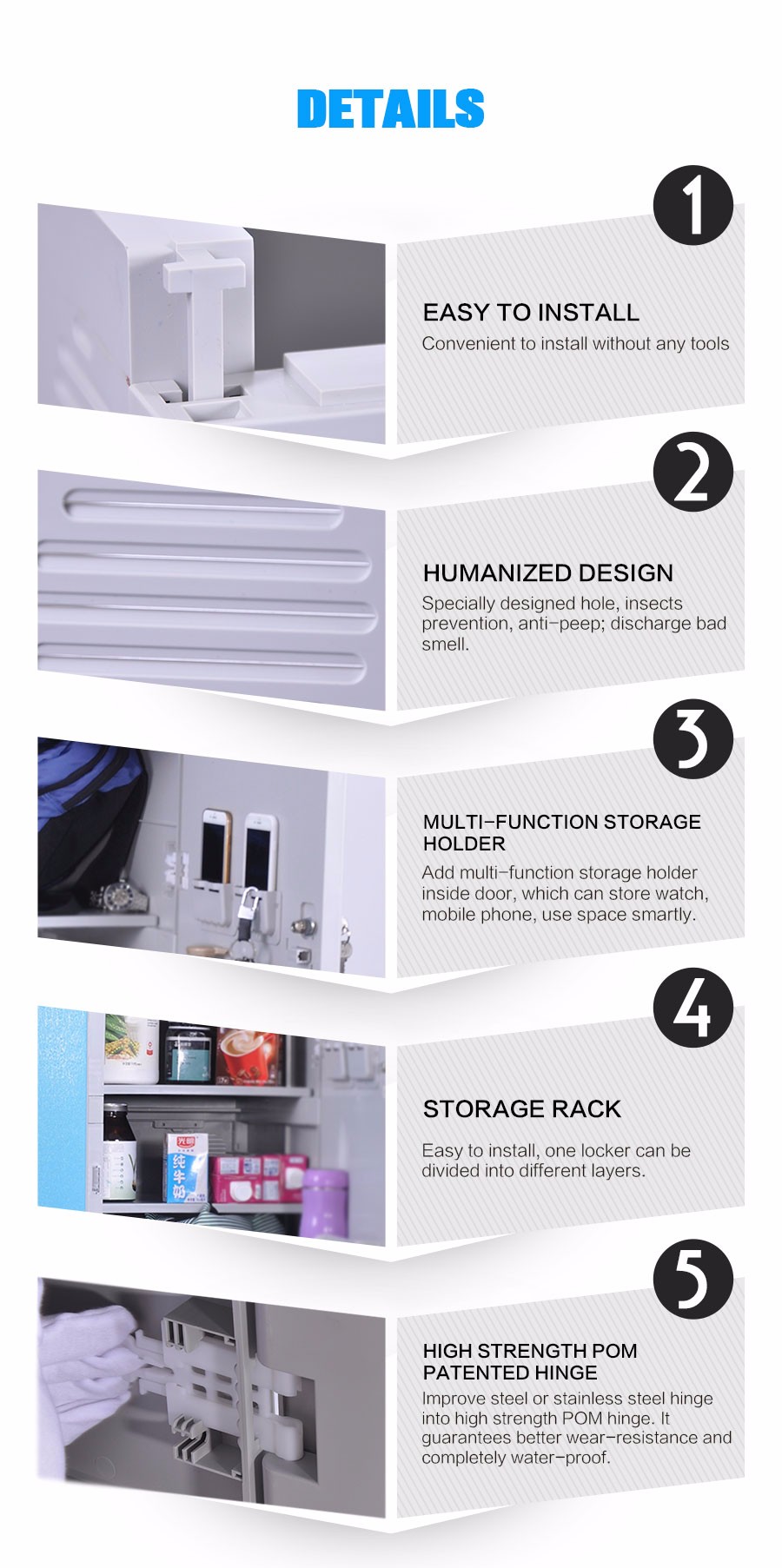 Exhibition pictures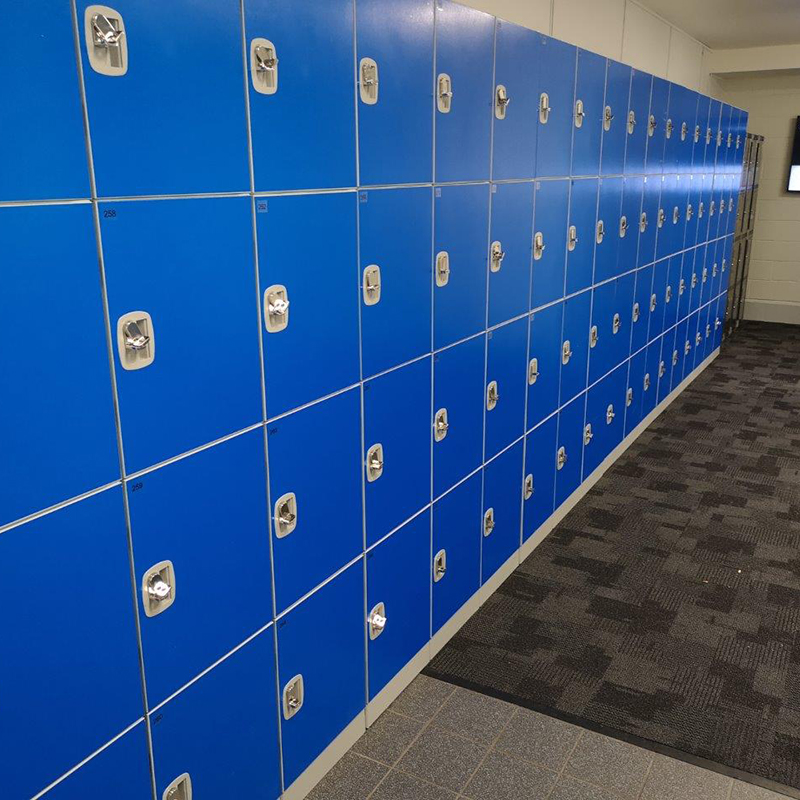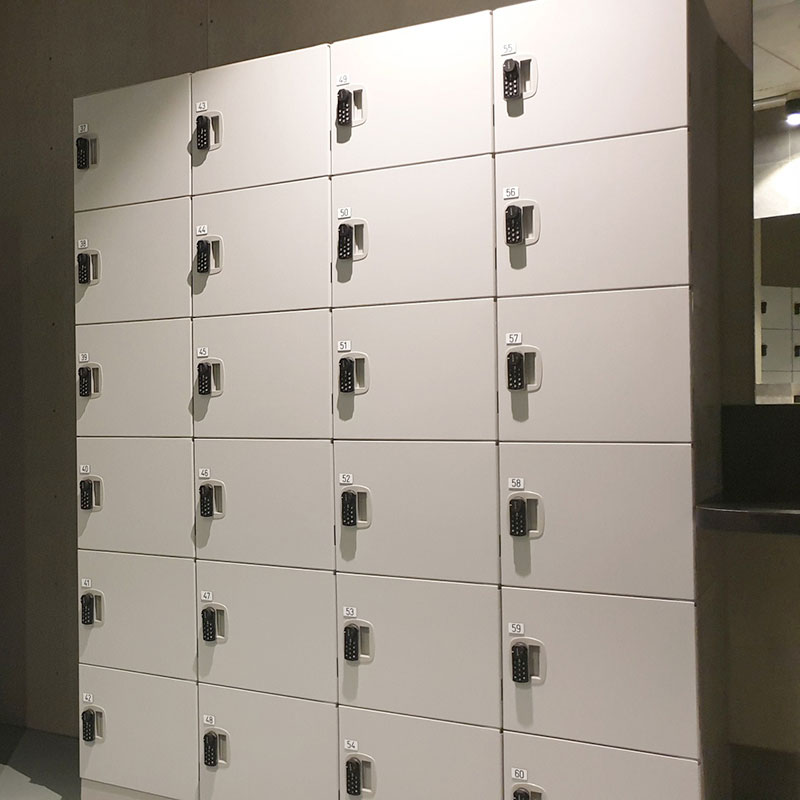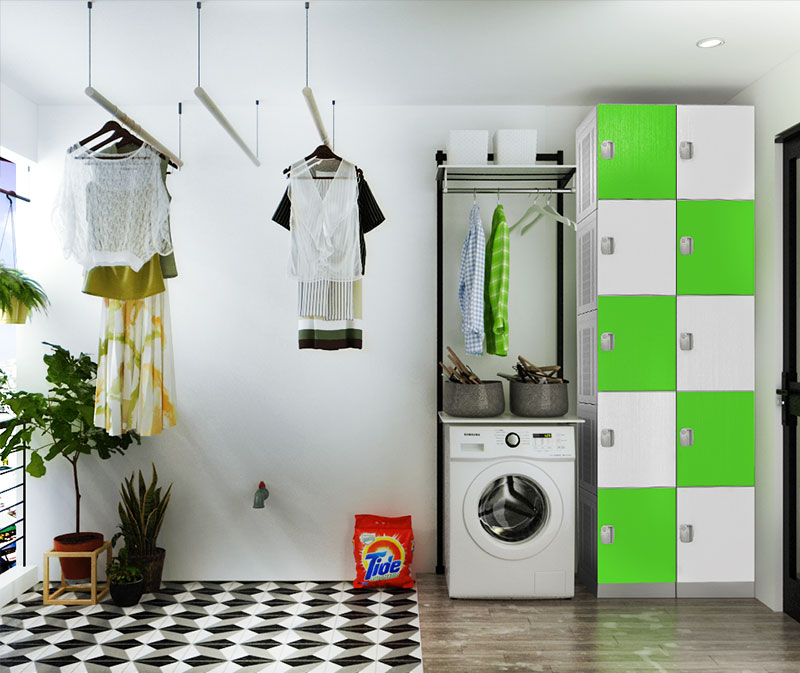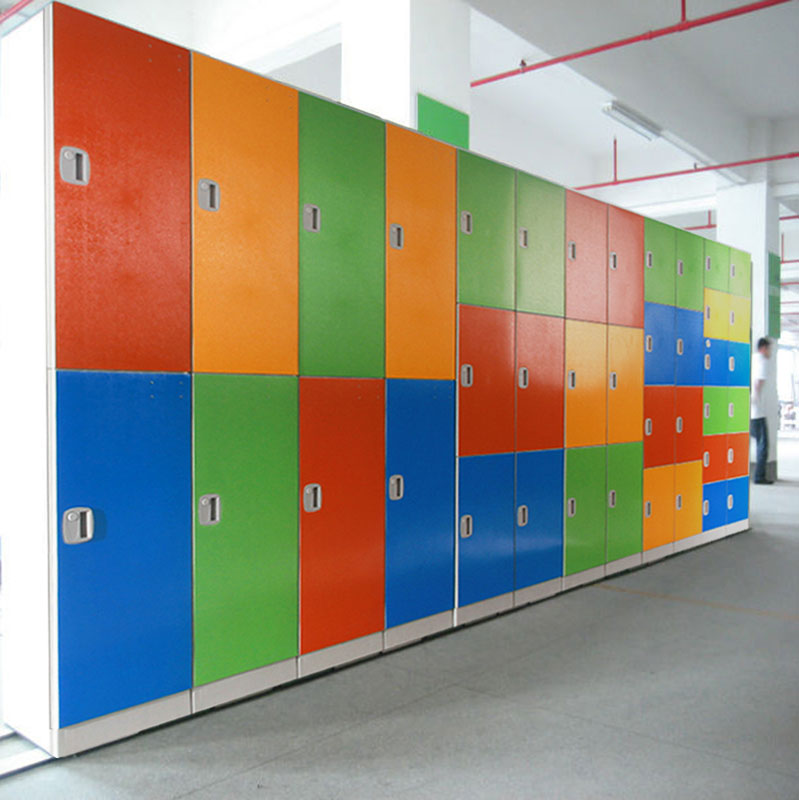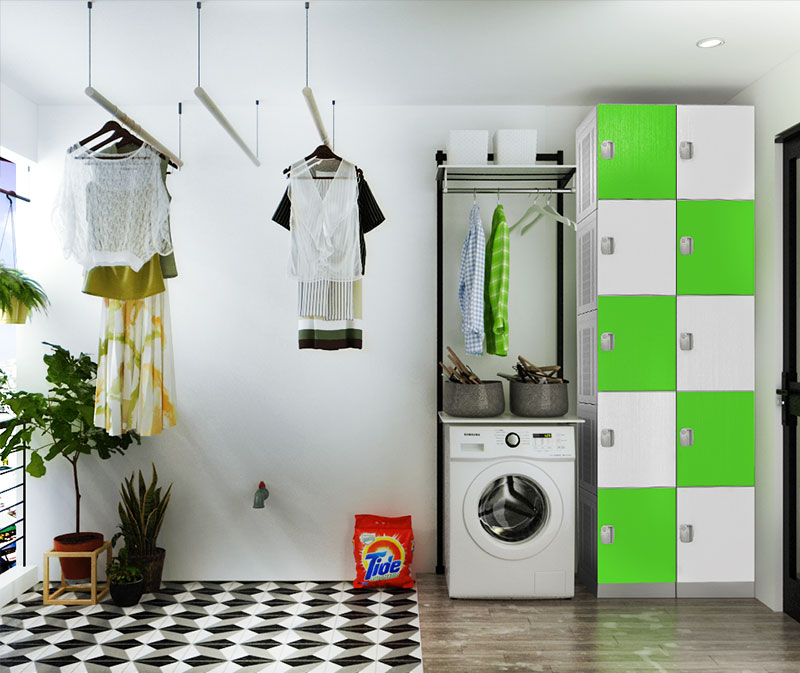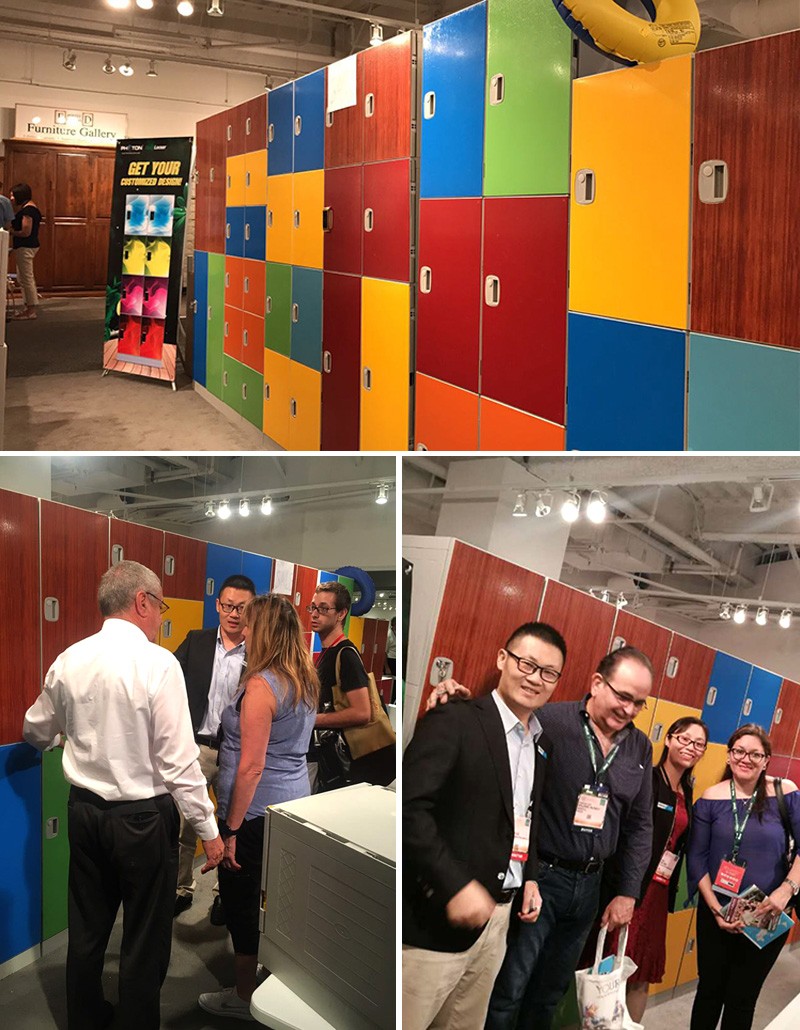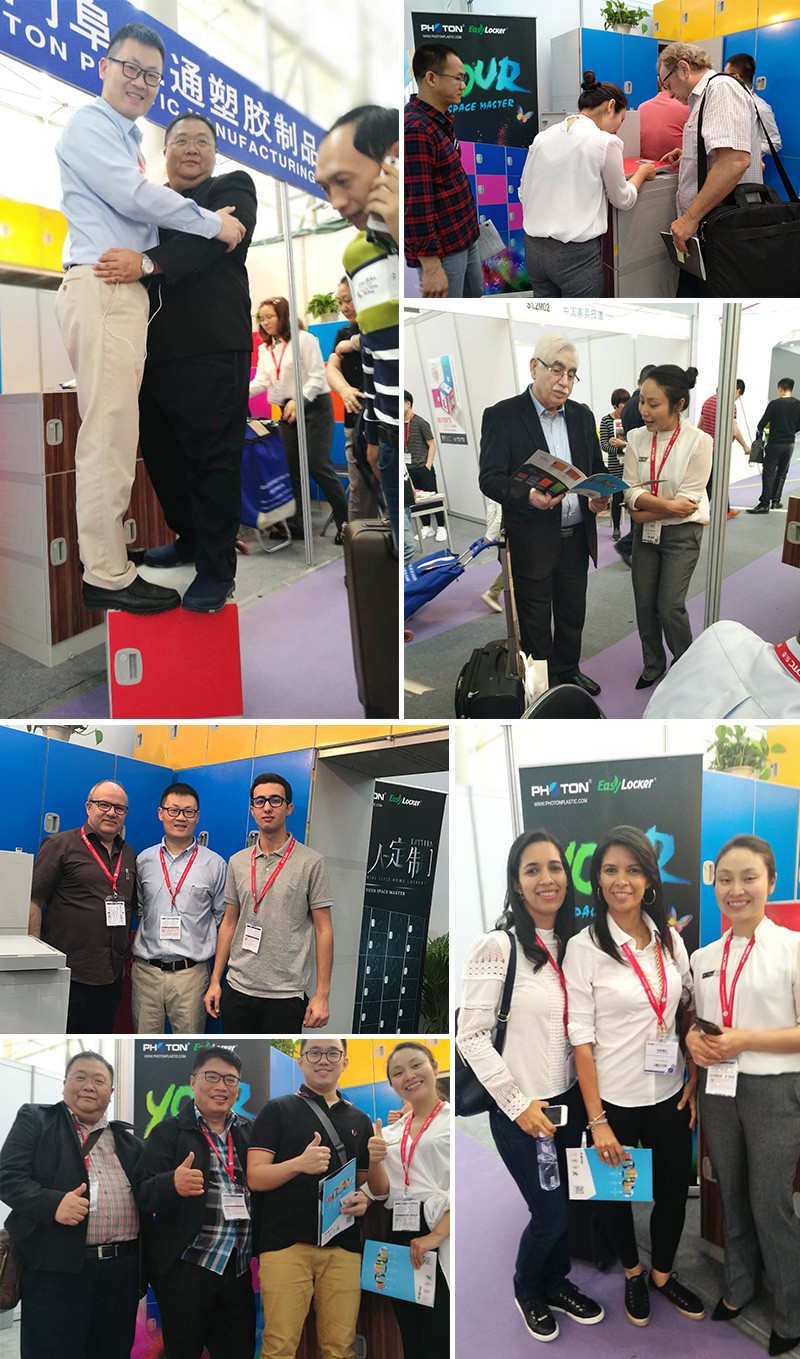 Company Profile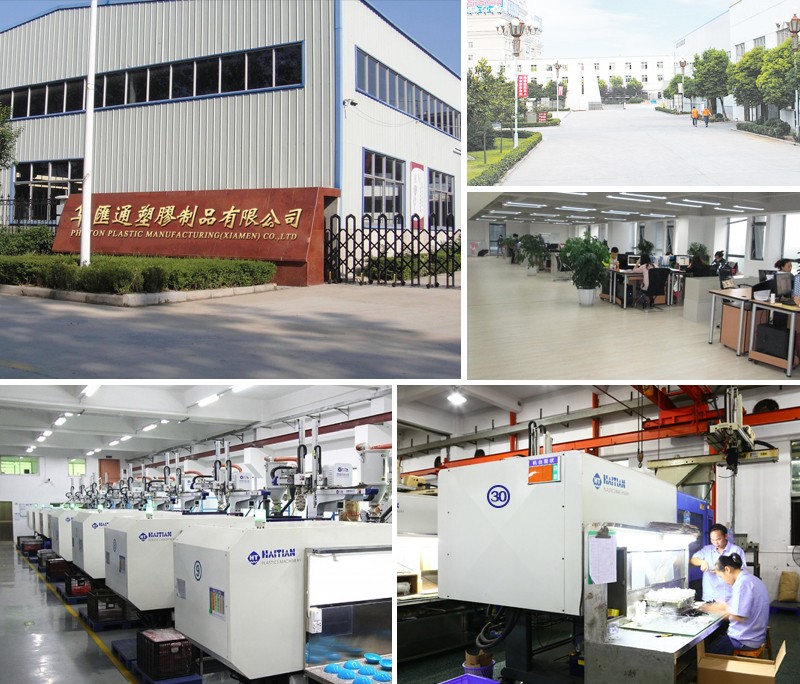 PHOTON PLASTIC MANUFACTURING XIAMEN CO.,LTD PHOTON PLASTIC MANUFACTURING XIAMEN CO.,LTD, an enterprise of modern management has been devoting to plastic products' design, R&D, manufacture and market.
PHOTON forms into a group company with FUGUITONG SCIENCE & TECHNOLOGY XIAMEN CO.,LTD, YUANXIANGFA TRADE XIAMEN CO.,LTD, as well as GREATFUTURE ELECTRONIC SCIENCE & TECHNOLOGY KUNSHAN CO.,LTD. We cooperate with common effort for better development of each other. In order to acquire profound development with the help of more scientific management, our group has passed ISO9001-2015, OHSA18001:2017 as well as other certification.
With spirit of pursuing better quality through the whole group, and sustaining investment on R&D, PHOTON has built up good reputation among customers all over the world.
Our group has over 30000 square meters modern factories, importing automatic injection molding machines, precision molding machining equipment from German and Japan. We have built up a strong R&D and manufacture team who are professional and responsible.
"Science serves human being, technology changes life" is the concept we believe in our R&D.
"Create value for customers, enrich the market" is the consistent pursuit of every Photonese.
The deep sea is blue, gorgeous scenery is infinite, PHOTON looks forward to sailing together with you!
Related products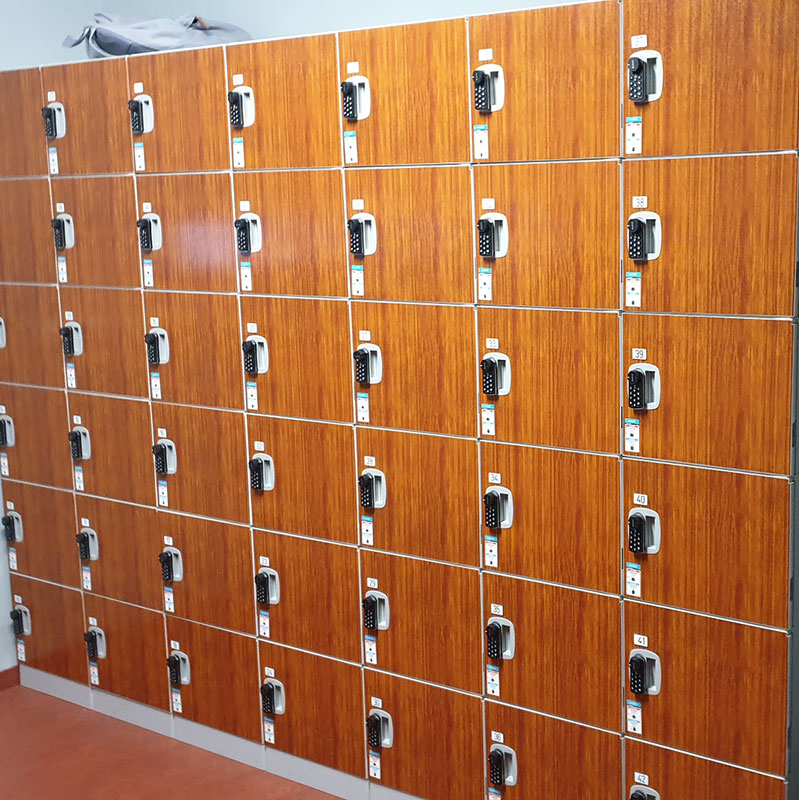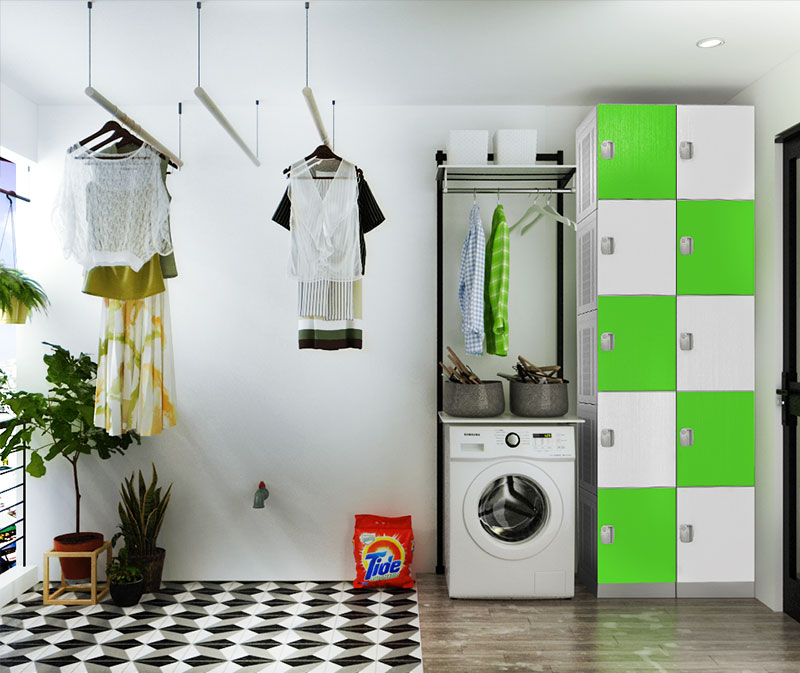 Contact us if you need more details on office lockers. We are ready to answer your questions on packaging, logistics, certification or any other aspects about plastic office lockers、color office lockers. If these products fail to match your need, please contact us and we would like to provide relevant information.
Product Categories : EL-450 SIZE ABS Plastic Lockers/Cabinet